Hella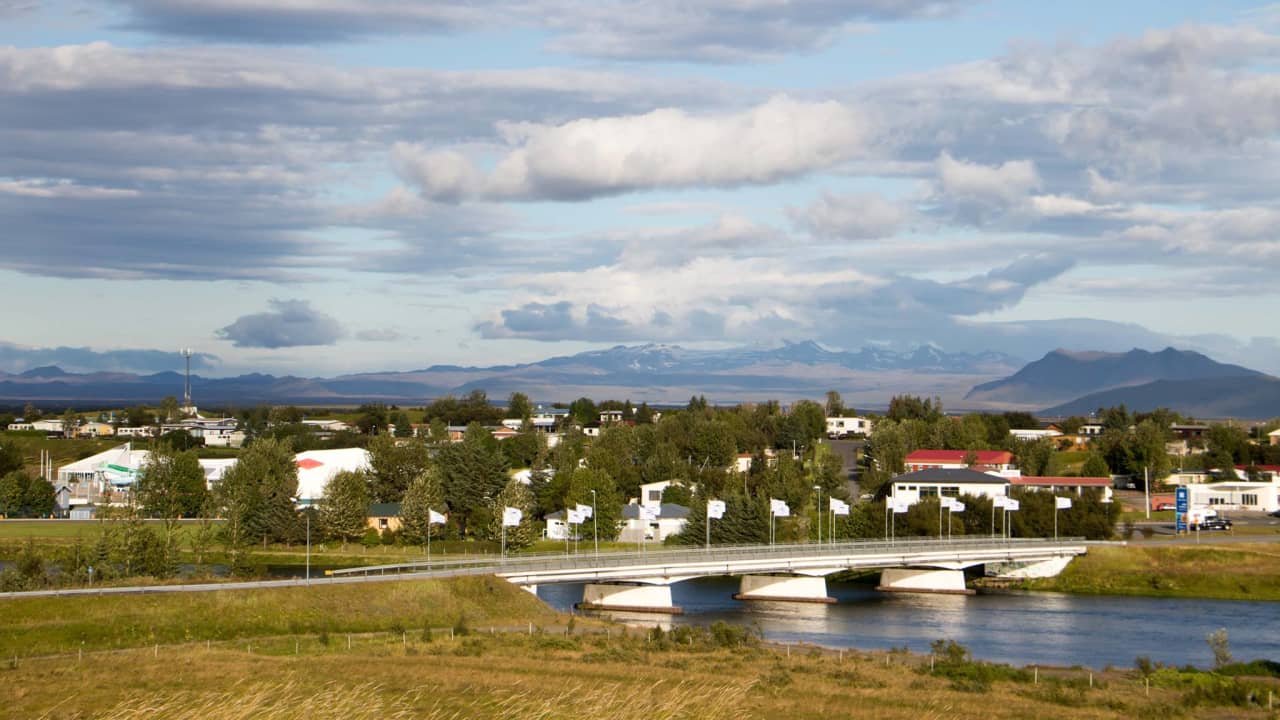 Hella is the municipality's main population centre, with over 800 residents. The economy of Hella consists mainly of services to the agricultural sector. The town hosts a slaughterhouse for large livestock, a meat processing plant, chicken slaughterhouse and adjacent processing plant, veterinary centre, incubation station, automobile workshop, electrical workshop, woodworking shop and various other smaller agricultural service providers.
Hella also has a grocery store, restaurants, hotel and guesthouses, nursing and retirement homes, swimming pool, laundry, healthcare centre, glass workshop, fish processing and seafood store, electrical appliance and gift store, bank, post office, camping ground, pharmacy, tyre shop, gas station, sports facilities, primary and nursery schools, as well as various other services and public bodies. In addition, the town hall and service centre for the municipality are located in Hella.
Hella's history began in 1927, when a shop was opened at the location. It was later replaced by the co-operative society Þór, and as the co-op grew and prospered, Hella became the main trading centre in the western part of the Rangárvallasýsla region, extending across the farmlands Gaddstaðir, Helluvað and Nes at Rangárvellir.
The village grew considerably in the sixties when many of the people working on the development of power plants in the area built homes and settled there. Growth slowed down after that, but since the turn of the century, Hella has grown steadily, with new apartments being constructed every year.
One of the best-known equine sports facilities in Iceland is located in Hella: Gaddstaðaflatir, also known as Rangárbakkar. The facilities include competition pitches for riding sports as well as an indoor riding arena. Five national meets have been held there, in 1986, 1994, 2004, 2008 and 2014, and the sixth is planned in 2021.