Ægissíðufoss waterfall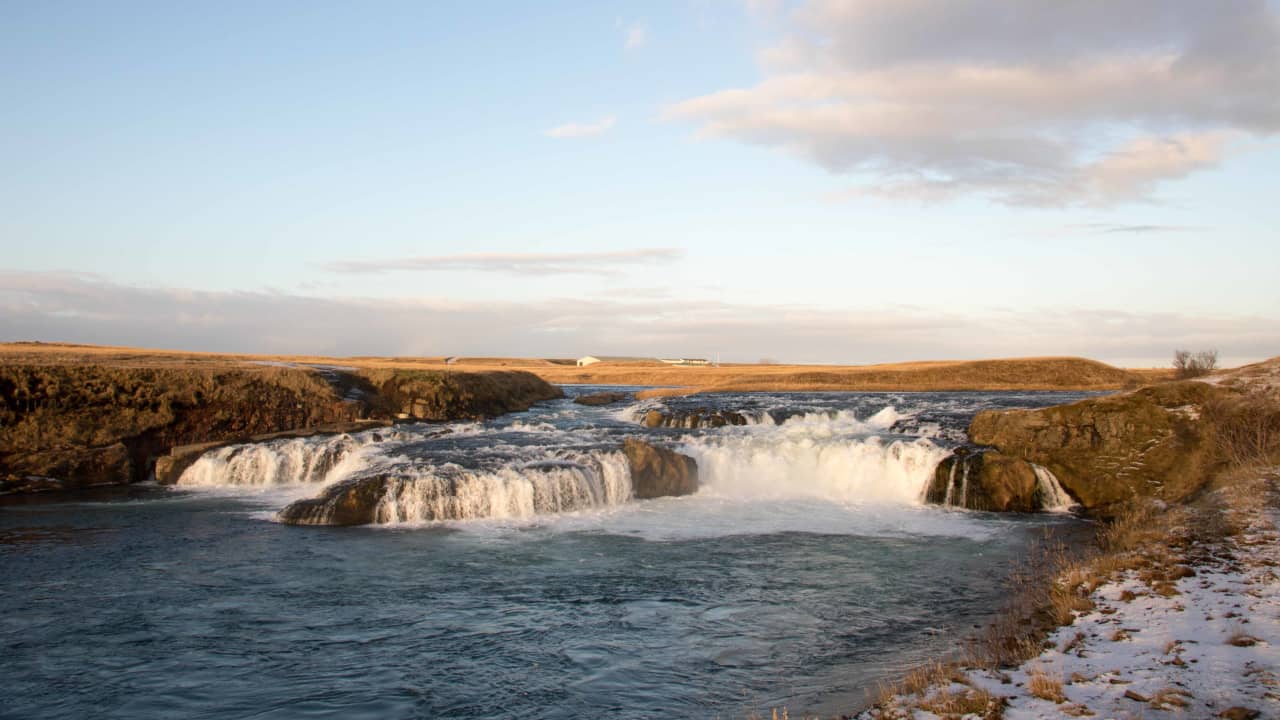 The Ægissíðufoss waterfall in Ytri-Rangá is a few kilometers further down the river from Hella. The waterfall is a well-known fishing location on the river and has a salmon ladder. The waterfall is magnificent all year round, as the flow is quite steady throughout the year given that Ytri-Rangá is a spring-fed river. Any changes to its flow rate can for the most part be attributed to spring thaws.
When thoughts turned to bridge the Ytri-Rangá river, Jón Þorláksson, the then Chief Civil Engineer and later Prime Minister, examined the option of building a bridge just above Ægissíðufoss. This construction did not materialize, and the bridge was ultimately built where the village of Hella stands today.
A popular hiking trail lies from Hella down to Ægissíðufoss along the Ytri-Rangá river and is much used by both locals and visitors.