Shortcuts
Hjálparfoss Waterfall
Hjalparfoss is a beautiful, two stepped waterfall near the confluence of Rivers Thjorsa and Fossa in the Thjorsa Valley. The surrounding area is called Hjalp (Help), because the travellers across the Sprengisandur Route found great help in reaching a vegetated area to graze their horses after a long journey in the barren interior.
As elsewhere in the valley, the signs of the eruptions of Mt. Hekla are very prominent by the waterfall, ashes everywhere.
Get directions
Hjálparfoss Waterfall
GPS Points
N64° 6' 57.306" W19° 50' 58.101"
Travel directory for Hjálparfoss Waterfall
The official travel index of Iceland
Others
Þjórsárdalur Camping Ground
Camping
Gnúpverjahreppur
801 Selfoss
893-8889
Þjórsárstofa
Camping
Árnes, Skeiða- og Gnúpverjahreppur
801 Selfoss
486-6115
Ásólfsstaðir
Guesthouses
Ásólfsstaðir 1
804 Selfoss
893-8889
Private accommodation Fossnes
Farm Holidays
Fossnes
801 Selfoss
486-6079
Swimming Pools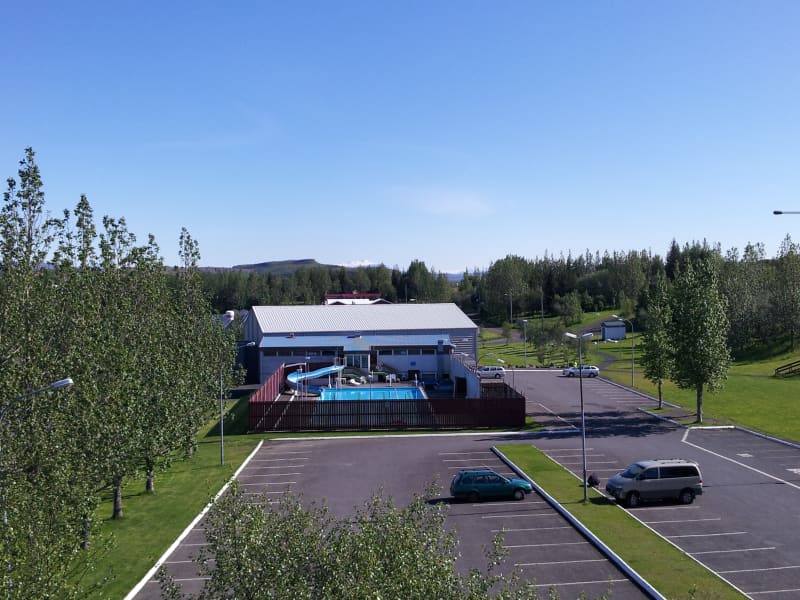 7.49 km
The Reykholt Sports Centre consists of a swimming pool, a water slide, two hot tubs. ome cold tub, a gym and a sports hall. Opening hours: Summer Mondays - Thursdays: 10:00-21:00 Fridays - s
Swimming Pools
23.74 km
Others
Katla Adventure
Day Tours
Knarrarholt
801 Selfoss
823-6119
Núpsverk
Day Tours
Stóri-Núpur
801 Selfoss
848-1618, 848-1620
Núpshestar
Horse Activities
Breiðanes
801 Selfoss
8525930
Private accommodation Fossnes
Farm Holidays
Fossnes
801 Selfoss
486-6079