Shortcuts
Hvanngil in Rangárvallaafréttur
Hvanngil is an established lodge area in Rangárvallaafréttur, where mountain shepherds have stayed for decades. The name of the area is derived from the ravine that leads to Hvanngilsbotn, bordered to the east by Hvanngilshnausar and by Ófæra and Ófæruhöfði to the west. An old stone-built dwelling spot, where mountain shepherds took refuge when gathering sheep, can also be found there. The newest lodge in Hvanngil dates from the early 1990s and houses 60 people. The old lodge, which is also a horse stable, can house 20 people on mattresses. It was built in 1964 and was considered highly luxurious in those days. There are also remains of an older hut, which was mainly used when the weather was too bad to sleep in tents. There is also a campsite, toilets and showers at the site.
There are short walking trails from Hvanngil to Hvanngilskrókur and Hvanngilshnausar, and it is also enjoyable to walk into Hvanngil. From Hvanngil, longer walking trails lead to Mælifellssandur at Strútur, past Slysaalda at Mælifellssandur, where four Skaftafell residents died of exposure in 1868, or through Kaldaklof and from there past Gimbragil, Hrútagil and across Strútsöldur to Strútskofi, down Emstrur on the Laugavegur to Þórsmörk, across Rangárvallaafréttur to Krókur and Hungurfit. One can also continue along Laugavegur to Hrafntinnusker and from there to Landmannalaugar.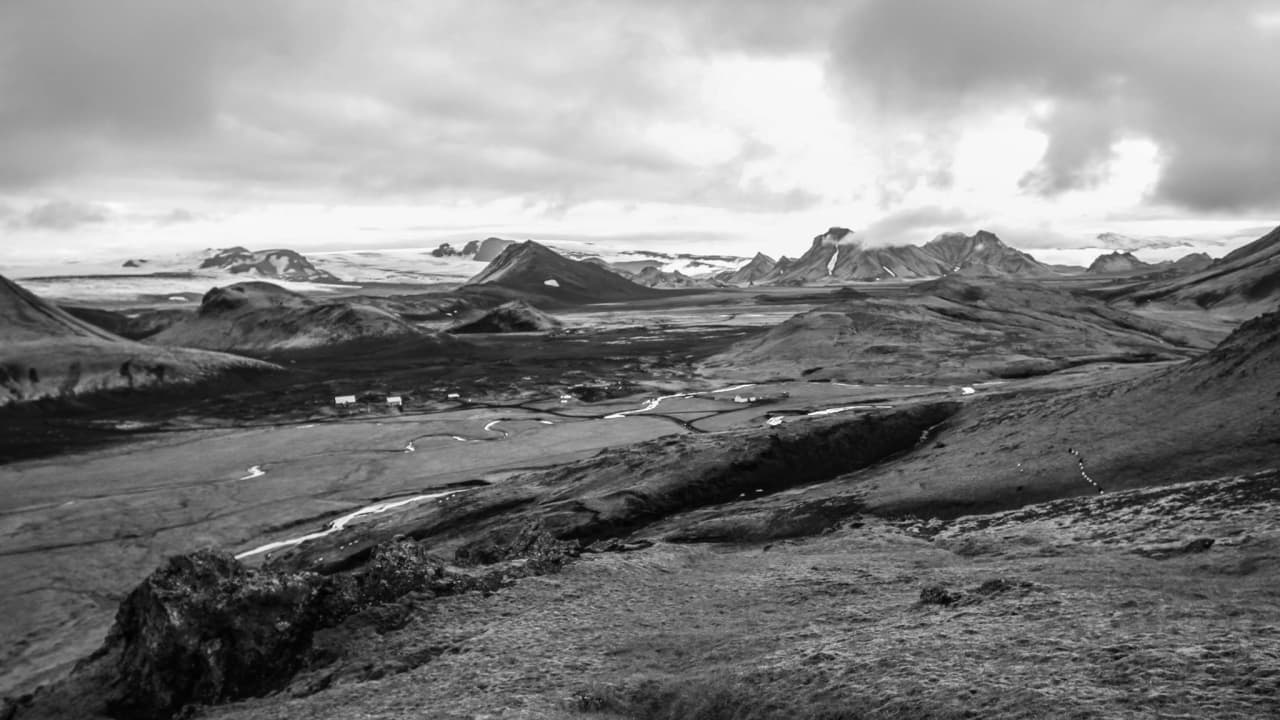 Get directions
Hvanngil in Rangárvallaafréttur
GPS Points
N63° 49' 54.636" W19° 12' 17.017"
Travel directory for Hvanngil in Rangárvallaafréttur
The official travel index of Iceland
Others
Strútur - Útivist Touring Club
Mountainhuts & Cabins
Office: Laugavegur 178, 105 Reykjavík
562-1000
Emstrur - Iceland Touring Association
Mountainhuts & Cabins
Mörkin 6, 108 Reykjavík
568-2533
Álftavatn - Icelandic Touring Association
Mountainhuts & Cabins
Álftavatni, 851 Hella
568-2533
Hvanngil - Iceland Touring Association
Mountainhuts & Cabins
Mörkin 6, 108 Reykjavík
568-2533