Shortcuts
Öræfajökull glacier
Öræfajökull: Iceland's highest mountain
Extending south from the Vatnajökull icecap and towering to around 2,110 m (6,922 feet), Öræfajökull is Iceland's highest mountain. Its height actually varies with the season and the depth of snow and ice, since the peak itself, Hvannadalshnúkur, is topped by ice which is thickest in spring and thinnest in autumn.
The mountain and surrounding areas offer good skiing in winter and are very popular with walkers and hikers throughout the year.
Get directions
Öræfajökull glacier
GPS Points
N64° 0' 32.680" W16° 38' 35.040"
Travel directory for Öræfajökull glacier
The official travel index of Iceland
Hotels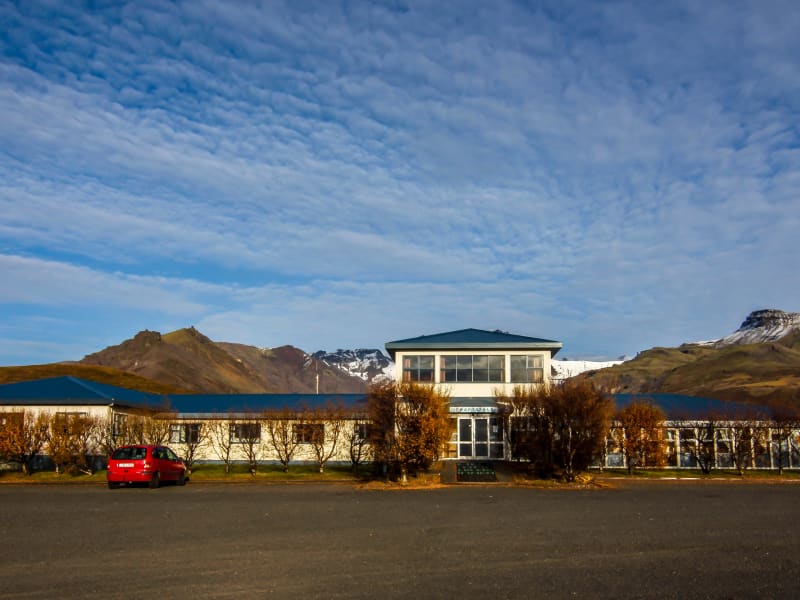 12.44 km
Hótel Skaftafell - our Glacier Hotel South - is a comfortable 3 star tourist class hotel and invites you to one of the most wonderful and panoramic locations in all Iceland.
Hotels
11.68 km
Spectacular surroundings and natural wonders Fosshotel Glacier Lagoon is a four-star hotel in Hnappavellir, a popular climbing area. The location is perfect for nature lovers, as it is right between S
Camping
15.80 km
Skaftafellsstofa is an information and education centre where visitors can find answers to their questions about the Skaftafell area, along with information about hiking trails, accommodation and nearby recreational options.
Others
The Potato Storage
Apartments
Langatorfa, Svínafell
785 Öræfi
789-0785, 895-1917, 824-8903
Svínafell Tourist Service
Sleeping bag accommodation
Svínafell
785 Öræfi
8941765, 868-8193
Breiðá - The Iceland Glaciological Society
Mountainhuts & Cabins
Vesturhus Hostel
Guesthouses
Hof, Öræfum
785 Öræfi
8545585
Litla-Hof
Guesthouses
Öræfi
785 Öræfi
478-1670, 894-8670
Adventure Hotel Hof
Guesthouses
Austurhús
785 Öræfi
478-2260
Esjufjöll - The Iceland Glaciological Society
Mountainhuts & Cabins
Others
Ice Explorers
Day Tours
Jökulsárlón
781 Höfn í Hornafirði
866-3490
Glacier Explorers
Day Tour Provider
Jökulsátlón
781 Höfn í Hornafirði
866-3490
Tindaborg Mountainguides
Travel Agency
Lambhagi, Svínafell
785 Öræfi
866-1503
Iceberg Tours
Day Tours
Fjallsárlón
785 Öræfi
666-8006
Glacier Guides
Hiking Tours - Hiking
Skaftafell
785 Öræfi
659-7000
Glacier Horses
Day Tours
Svínafell 3, Sel 2
785 Öræfi
847-0037