Shortcuts
Laufskalavarda
Laufskálavarða is a lava ridge, surrounded by stone cairns, between the Hólmsá and Skálmá rivers, close to the road north of Álftaver. All travellers crossing the desert of Mýrdalssandur for the first time were supposed to pile stones up to make a cairn, which would bring them good fortune on the journey.
Get directions
Laufskalavarda
GPS Points
N63° 35' 45.092" W18° 27' 53.217"
Travel directory for Laufskalavarda
The official travel index of Iceland
Sleeping bag accommodation
22.20 km
Þakgil is located in a beautiful valley, surrounded by mountains, 20 km from Vík by road 214. These conditions make the weather in Þakgil very mild and calm, and a lovely little freshwater stream trickles though the camping site and in front of the houses.
Guesthouses
5.48 km
Hrifunes Guesthouse offers homely and welcoming accommodation in a dramatic landscape of glaciers, black sand and green pastures. Surrounded by the unspoiled farmland of the Skaftartunga region, it of
Cottages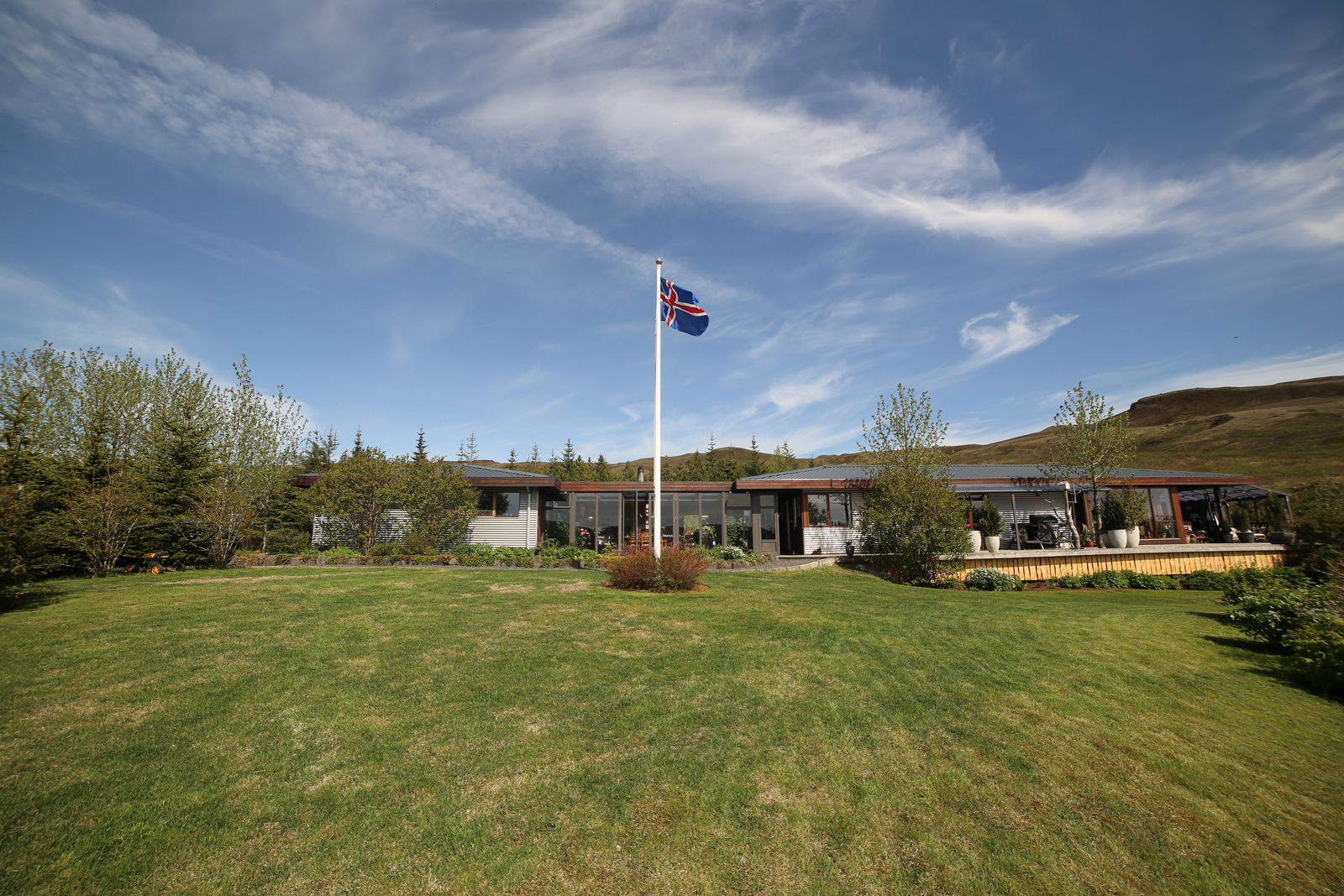 13.84 km
Giljaland Cottages Well equipped self catering family owned cottages ideally located in Central South Iceland, with beautiful countryside view and within 95 minutes drive from most sought after attrac
Others
Cabin 9 - iceland
Guesthouses
Stóratorfa 9
880 Kirkjubæjarklaustur
899-5438
Glacier view Guesthouse - Hrífunes
Guesthouses
Hrífunes
880 Kirkjubæjarklaustur
770-0123
Katla House
Guesthouses
Hrífunesvegur,880 Kirkjubæjarklaustur
880 Kirkjubæjarklaustur
698-8839
Jórvík I
Cottages
Jórvík I
880 Kirkjubæjarklaustur
Eldhraun Holiday Home
Cottages
Syðri-Steinsmýri
880 Kirkjubæjarklaustur
694-1259, 858-7657
Others
Eldhraun Holiday Home
Cottages
Syðri-Steinsmýri
880 Kirkjubæjarklaustur
694-1259, 858-7657