Shortcuts
Hafursey
Hafursey is an exceptionally beautiful palagonite mountain, situated on the north side of Mýrdalssandur. It is divided by Klofgil Gorge- the west side, Skálafell, is 582m high and Kistufell on the east side, is 513m high. There, the Fulmar has its nesting frounds and the slopes are covered with scrub vegetation, in an area that was once forested. Hafursey was used by the farmers from Hjörleifhöfda for sheep grazing all year around and kept in a 'sel', a form of shelter used during summers until 1854. The Sel (a natural cave used for shelter) in Hafursey is one of the best preserved remnants in the history of Iceland. In 1755, when Katla erupted, six men took shelter in the cave during the glacier burst. Their signatures, plus the date and year of their stay there, are written on the wall and are clearly visible as you enter the cave.
Get directions
Hafursey
GPS Points
N63° 31' 16.834" W18° 46' 14.182"
Travel directory for Hafursey
The official travel index of Iceland
Hotels
19.64 km
In an impeccable South Iceland hotel location, with striking views of the cliffs, the sea and the Reynisdrangar rock pillars, Hotel Vík í Mýrdal has provided a warm welcome to visitors for decades.
Hotels
19.21 km
Hotel Kría is a new hotel opened during the summer of 2018 in the charming town of Vík in Mýrdalur Valley. The Hotel features beautifully decorated rooms in a prime location on the South Coast of I
Sleeping bag accommodation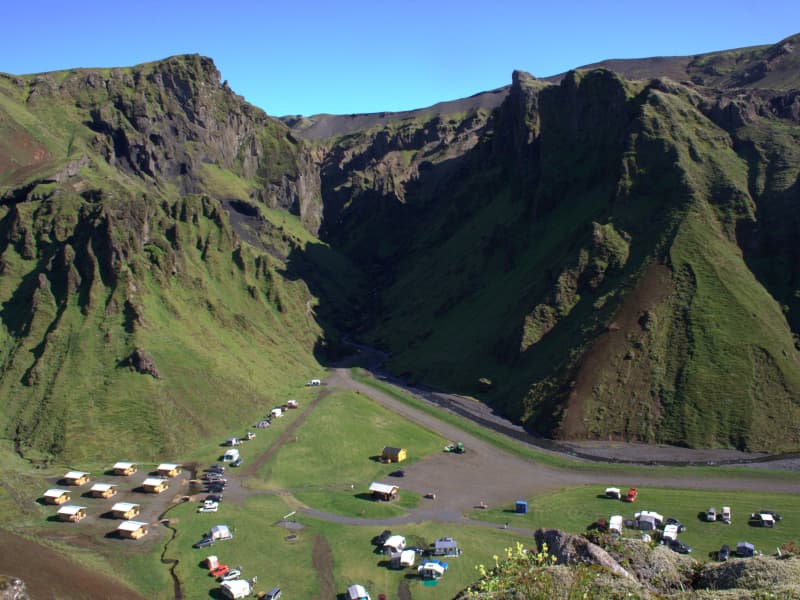 3.38 km
Þakgil is located in a beautiful valley, surrounded by mountains, 20 km from Vík by road 214. These conditions make the weather in Þakgil very mild and calm, and a lovely little freshwater stream trickles though the camping site and in front of the houses.
Others
Puffin Hostel Vík
Hostels
Víkurbraut 26
870 Vík
467-1212
Guesthouse Ársalir
Guesthouses
Austurvegur 7
870 Vík
487-1400, 866-7580
Puffin Hotel Vik
Guesthouses
Víkurbraut 26
870 Vík
467-1212
Vík Camping Ground
Camping
Klettsvegur
870 Vík
487-1345, 662-2716
Puffin Apartments
Apartments
Víkurbraut 26
870 Vík
467-1212
Austurvegur 11
Guesthouses
Austurvegur 11
870 Vík
899-4210
Guesthouse Carina
Guesthouses
Mýrarbraut 13
870 Vík
6990961
Hotel Katla - Keahotels
Hotels
Höfðabrekka
871 Vík
487-1208
Guesthouse Gallery Vik
Guesthouses
Bakkabraut 6
870 Vík
487-1231, 849-1224
Guesthouse Norður-Vík
Guesthouses
Suðurvíkurvegur 5b
870 Vík
3548672
Others
Vik Horse Adventure
Day Tours
Smiðjuvegur 6
870 Vík
787-9605
Vík Golf Club
Golf Courses
Klettsvegur
870 Vík
694-1700, 861-2299
Hotel Katla - Keahotels
Hotels
Höfðabrekka
871 Vík
487-1208