Shortcuts
Eyjafjallajökull Glacier
The Eyjafjallajökull glacier is a 1651 m high glacier-capped stratovolcano. It is one of the smaller glaciers of Iceland. It is situated to the north of Skógar and to the south and west of the bigger glacier Mýrdalsjökull. The icecap of the glacier covers a volcano (1651m in height) which has erupted relatively frequently since the Ice Age. The crater of the volcano has a diameter of 3-4 km and the glacier covers an area of about 100 km². In June 1994 an earthquake swarm lasting for nearly a month occurred below the active volcano Eyjafjallajökull in South Iceland. It is otherwise a relatively quiet volcano - although it is not listed as being inactive. Eyjafjallajökull erupted in 1821-1823. The south end of the mountain was once part of the Atlantic coastline. As the sea has since retreated some 5 km, the former coastline has left behind sheer cliffs with a multitude of beautiful waterfalls, the best known of them being Skógafoss and Seljalandsfoss. In strong winds, the water of some of the smaller falls can even be blown up the mountain. It is one of the three glaciers that surround the Thorsmörk area - the other 2 being Myrdalsjökull and Tindfjallajökull. Specialized tours are arranged on the glacier for both skiing, superjeep tour and hiking. One should never venture onto the glacier without guides and good knowledge of these kind of activities as this is a very dangerous area for unexperienced visitors.

Eyjafjallajökull featured prominently in world news in 2010 when ash from its eruption halted air traffic in Europe. An ice cap with several outlet glaciers covers the caldera of Eyjafjallajökull with a crater diameter 3-4 km wide. The outlet glaciers, Steinholtsjökull and Gígjökull, descend from the main glacier and can be visited by 4x4 trucks along the F-road to Þórsmörk. The area between the glaciers Eyjafjallajökull and Mýrdalsjökull with volcanic craters, Magni and Móði, created in the first stage of the Eyjafjallajökull eruption in April 2010.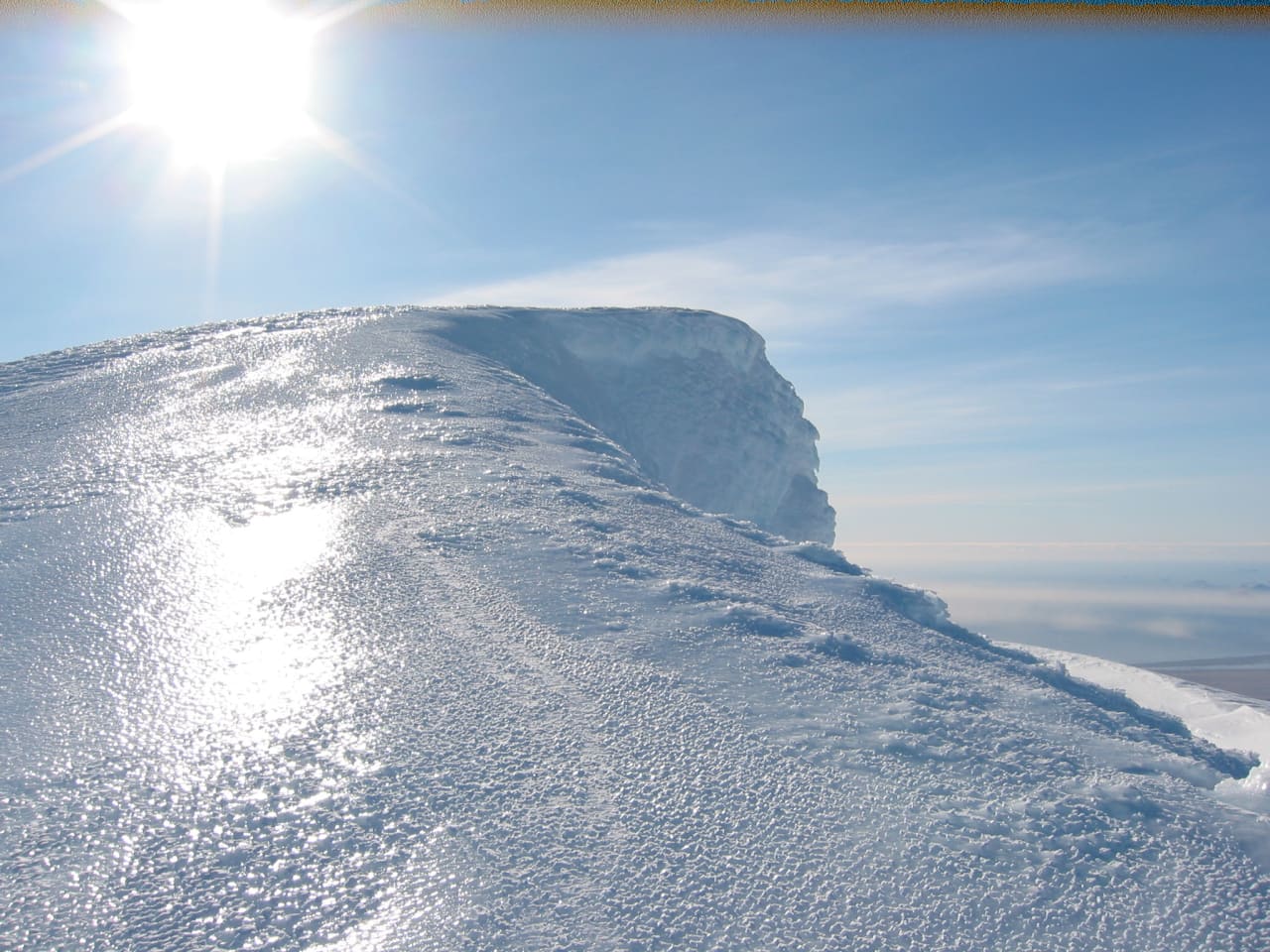 Get directions
Eyjafjallajökull Glacier
GPS Points
N63° 37' 23.985" W19° 36' 41.511"
Travel directory for Eyjafjallajökull Glacier
The official travel index of Iceland
Others
The Garage Apartments
Apartments
Varmahlíð
861 Hvolsvöllur
487-8962, 896-5727
Welcome Edinborg
Guesthouses
Lambafell
861 Hvolsvöllur
487-1212
Eystri Sólheimar
Farm Holidays
Mýrdalur
871 Vík
692-8800
Skálakot Manor Luxury Hotel
Guesthouses
Skálakot
861 Hvolsvöllur
487-8953, 866-4891
Skógar Camping Ground
Camping
Skógum
861 Hvolsvöllur
863-8064, 487-8892
Hotel Drangshlíð
Farm Holidays
Drangshlíð 1, Austur-Eyjafjöllum, Rang.
861 Hvolsvöllur
4878868, 568-8869
Fimmvörðuháls - Útivist Touring Club
Mountainhuts & Cabins
Office: Laugavegur 178, 105 Reykjavík
562-1000
Syðri Kvíhólmi
Cottages
sandhólmavegur 247
861 Hvolsvöllur
868-278
Þórsmörk - Iceland Touring Association
Mountainhuts & Cabins
Mörkin 6, 108 Reykjavík
568-2533
Welcome Holiday Homes
Cottages
Lambafell
861 Hvolsvöllur
487-1212
Básar in Þórsmörk - Útivist Touring Club
Mountainhuts & Cabins
Office: Laugavegur 178, 105 Reykjavík
562-1000
Guesthouse Mid-Mork
Guesthouses
Mið-Mörk
861 Hvolsvöllur
487-5050
Stóra-Mörk 3
Sleeping bag accommodation
Stóra-Mörk III
861 Hvolsvöllur
487-8903, 866-7587
Hótel Skógar
Hotels
Ytri Skógar
861 Hvolsvöllur
487-4880, 487-8843
Sólheimahjáleiga
Guesthouses
Mýrdal
871 Vík
864-2919, 864-2919, 487-1305
Hotel Selja
Hotels
Dímonarvegur (vegur/road 250)
861 Hvolsvöllur
845-3324
Emstrur - Iceland Touring Association
Mountainhuts & Cabins
Mörkin 6, 108 Reykjavík
568-2533
Nupur 3
Farm Holidays
Núpur 3
861 Hvolsvöllur
867-6023
Hungurfit
Mountainhuts & Cabins
Laufskálar 2, 850 Hella
782-3090
Hotel Fljótshlíð
Guesthouses
Smáratún
861 Hvolsvöllur
487-1416
Welcome Hotel Lambafell
Guesthouses
Lambafell
861 Hvolsvöllur
487-1212
Syðri-Rot
Guesthouses
Syðri-Rot, Sandhólmsvegur
861 Hvolsvöllur
Barkarstaðakot
Cottages
Barkarstaðakot
861 Hvolsvöllur
Ásólfsskáli
Farm Holidays
V-Eyjafjöllum
861 Hvolsvöllur
861-7489
Básar Camping ground
Camping
Básar á Goðalandi
861 Hvolsvöllur
893-2910
Vestri Pétursey II
Cottages
Mýrdal
871 Vík
8939907, 845-9907
Rauduskridur Farm Stay
Guesthouses
Rauðuskriður
861 Hvolsvöllur
659-0662
North Star Cottage
Cottages
Lambafell
861 Hvolsvöllur
8980187
Langbrok Café
Camping
Kirkjulækur
861 Hvolsvöllur
8634662
Ysta-Skála
Guesthouses
Ysti-Skáli
861 Hvolsvöllur
891-8963
AtvTravel.is
Snowmobile & Snowcat Tours
Lambalækur
861 Hvolsvöllur
661-2503, 661-2504
Old farmhouse - Vallnatún cabin
Guesthouses
Vallatún lóð
861 Hvolsvöllur
8401119
Fossbúð
Restaurants
Ytri Skógar
861 Hvolsvöllur
487-8843
Winter adventure
14.94 km
Into The Wild Into The Wild offers first class, tailor-made Super-Jeep adventure tours. Would you like to take a walk through an underground river or stand face to face to a magnificent glacier whilst
Mountainhuts & Cabins
8.27 km
Volcano Huts Þórsmörk Volcano Huts are located in the Þórsmörk nature reserve in Iceland, situated in the Húsadalur valley, between towering glaciers and volcanoes. The area can best be describ
Farm Holidays
23.82 km
Hellishólar offers a 18 hole golf course with the rivers Þverá and Grjótá running through it. Surrounded by breathtaking nature, the golf course is both demanding and fun.
Others
Arcanum / Icelandic Mountain Guides
Winter adventure
Stórhöfði 33
110 Reykjavík
587-9999
Stóra-Mörk 3
Sleeping bag accommodation
Stóra-Mörk III
861 Hvolsvöllur
487-8903, 866-7587
Ytri-Skógar Horse Rental
Day Tours
Ytri-Skógar 3
861 Hvolsvöllur
487-8832, 851-1995, 844-7132
Skálakot Manor Luxury Hotel
Guesthouses
Skálakot
861 Hvolsvöllur
487-8953, 866-4891
Outdoor Activity
Day Tour Provider
Skálakot
861 Hvolsvöllur
782-1460
Seljaland TAXI
Day Tour Provider
Eystra Seljaland
861 Hvolsvöllur
894-1595
AtvTravel.is
Snowmobile & Snowcat Tours
Lambalækur
861 Hvolsvöllur
661-2503, 661-2504