Shortcuts
Eldgja canyon
Between Kirkjubæjarklaustur and Landmannalaugar, the eruptive fissure Eldgjá is to be found. Eldgjá is a 40 km long eruptive fissure, 600 meters wide in many places, and up to 200 meters deep, formed in a gigantic eruption in 934. From Eldgjá, extensive streams of lava have flowed through Landbrot and Meðalland, reaching sea at Alviðruhamrar in Álftaver. The lava-field is believed to cover 700 km², which makes it one of the vastest lava-fields on earth since the last ice age. Eldgjá is believed to belong to the same crater system as Katla. Eldgjá is a unique natural phenomenon and is listed as natural remnants.
Get directions
Eldgja canyon
GPS Points
N63° 53' 41.987" W18° 45' 13.925"
Travel directory for Eldgja canyon
The official travel index of Iceland
Mountainhuts & Cabins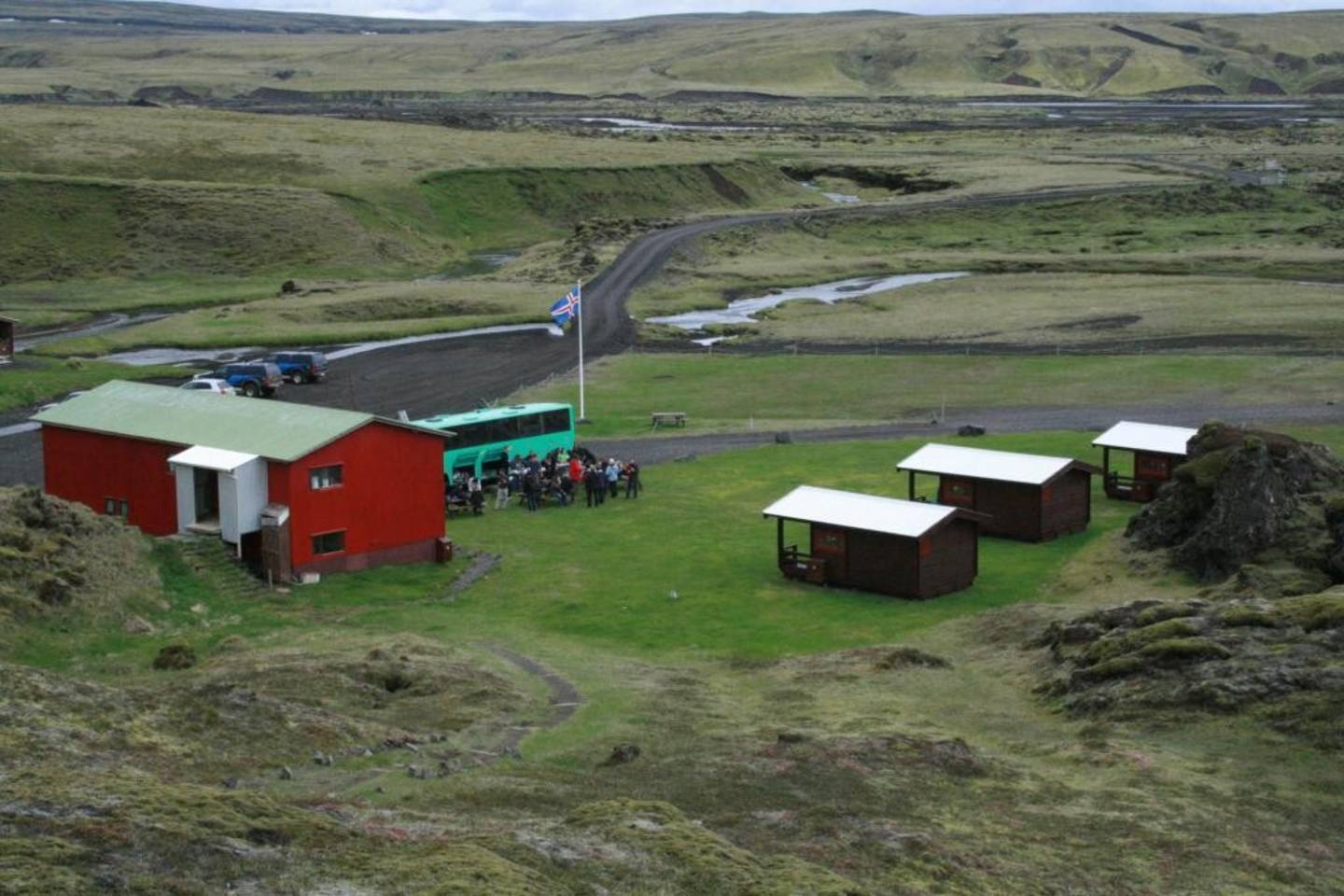 11.41 km
At Hólaskjól there is a main lodge on two floors, with sleeping bag accommodations in bunks for 71 persons. There are WC´s and showers on both floors and also cooking facilities with gas stoves and utensils for cooking and eating. Also available are three huts, each with bunks for 6 persons.
Others
Álftavötn - Útivist Touring Club
Mountainhuts & Cabins
Office: Laugavegur 178, 105 Reykjavík
562-1000
Skælingar - Útivist Touring Club
Mountainhuts & Cabins
Office: Laugavegur 178, 105 Reykjavík
562-1000