Shortcuts
Árnes Swimming Pool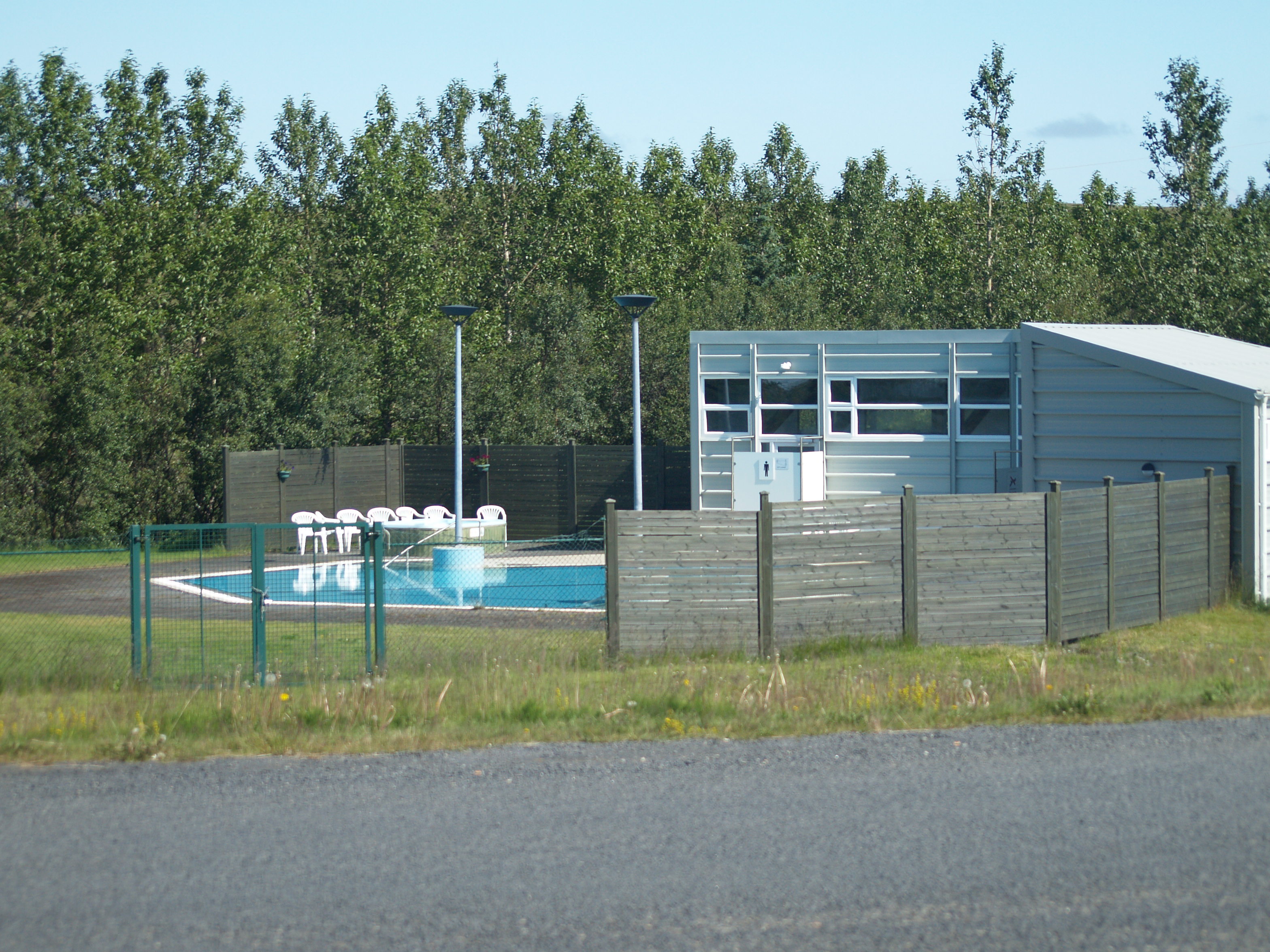 Get directions
Árnes Swimming Pool
Árnes
GPS Points
N64° 2' 32.741" W20° 15' 4.554"
Travel directory for Árnes Swimming Pool
The official travel index of Iceland
Others
Hamar
Cottages
Bæjarholt 2
801 Selfoss
697-7853
Þjórsárdalur Camping Ground
Camping
Gnúpverjahreppur
801 Selfoss
893-8889
Hestakráin country hotel / Land og hestar
Guesthouses
Húsatóftir 2a
801 Selfoss
486-5616, 895-0066
Dalbær
Farm Holidays
Dalbær III
845 Flúðir
486-4472
Knarrarholt
Cottages
Knarrarholt
801 Selfoss
486-6119, 864-6119
Private accommodation Fossnes
Farm Holidays
Fossnes
801 Selfoss
486-6079
Guesthouse Denami
Bed & Breakfast
Vestra-Geldingaholt
801 Selfoss
698-7090
Mosás 4
Cottages
Holtabyggð 110
845 Flúðir
-
Unnarholtskot 3
Cottages
Unnarholtskot 3
845 Flúðir
Steinsholt ferðaþjónusta
Guesthouses
Steinsholt 2
801 Selfoss
486-6069, 863-8270, 847-7627
Flúðir Camping Ground
Camping
Hrunamannahreppur
845 Flúðir
486-6535
Guesthouse Geldingaholt
Guesthouses
Vestra Geldingaholt
801 Selfoss
Efra-Sel Home
Cottages
Efra-Sel
845 Flúðir
661-5935 , 846-9321
Guesthouse Flúðir
Guesthouses
Grund
845 Flúðir
565-9196, 896-1286, 896-7394
Gardur Stay Inn
Hostels
Hvammsvegur
845 Flúðir
853-3033
Mosás 2
Cottages
Holtabyggð 110
845 Flúðir
-
Austurbyggð 7
Apartments
Austurbyggð 7
801 Selfoss
Brautarholt Camping Ground
Camping
Skeiða- og Gnúpverjahreppur
801 Selfoss
663-4666, 823-3999, 486-5518
Merkurhraun 11
Apartments
Merkurhraun 11
801 Selfoss
Klettar Tower Iceland
Guesthouses
Mosás 3 cottages
Cottages
Holtabyggð 110
845 Flúðir
868-5751
Brekkugerði Guesthouse
Bed & Breakfast
Laugarás, Bláskógabyggð
801 Selfoss
779-7762
Þjórsárstofa
Camping
Árnes, Skeiða- og Gnúpverjahreppur
801 Selfoss
486-6115
Álftröð Gistiheimili
Guesthouses
Álftröð
801 Selfoss
566-6246
Birkikinn Holiday Home
Cottages
Birkikinn
801 Selfoss
892-0626
Mosás 1
Cottages
Holtabyggð 110
845 Flúðir
-
Laugarás
Cottages
Austurbyggð 3
801 Selfoss
History and Culture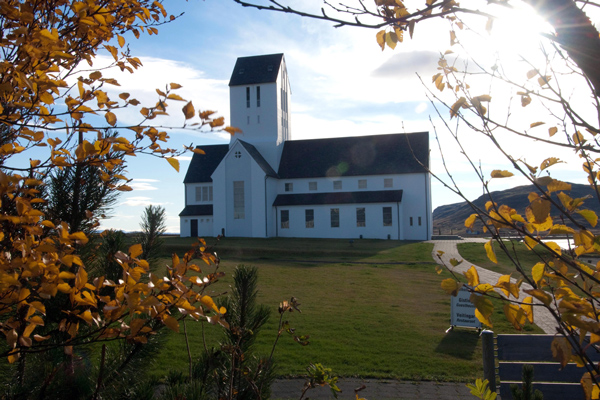 23.00 km
Situated in the lower part of the Biskupstungur valley between the rivers Hvítá and Brúará, Skálholt is one of Iceland's places of special historical interest. For seven centuries it was the scene of the most dramatic events which shaped the political, spiritual and cultural life in Iceland. Its early history is traced back to the 11th century when religious disputes were at their sharpest in Iceland. Within two centuries of the settlement of Iceland, the first bishopric was founded at Skálholt in 1056 for South Iceland, and soon a second at Hólar in 1109 for North Iceland.
The man who chose Skálholt as the site of the first Episcopal see in Iceland was Ísleifur (1006 - 1080), son of Gissur the White. Skálholt had earlier been his patrimonial estate and his grandfather, Teitur Ketilbjarnarson, was the first settler there. According to an old account, Skálholt was at that time "the largest town in Iceland". Ísleifur's father, who was a wealthy aristocrat and a redoubtable political figure as well, played a decisive role in the Christianization of Iceland and the future status of the church. He built the first church in Iceland at Skálholt around the year 1000.
In the 12th century bishop Klængur Þorsteinsson built a great cathedral at Skálholt. It was a sumptuous edifice made of timber shipped from Norway. For centuries Skálholt was the centre of learning and culture in Iceland, a status which lasted up to the Reformation in 1550.
In 1954, a team of archaeologists, while digging up the foundations of the old cathedral, came upon a sarcophagus which was believed to contain the skeleton of Páll Jónsson, one of the most powerful bishops of Skálholt. His sarcophagus, together with a few relics found at the scene, is now on display in an underground vault beneath the new memorial church built during 1956-1963 on the site of the old cathedral. All churches in Scandinavia contributed financially to its construction.
The last Catholic bishop of Iceland, Jón Arason, was executed at Skálholt in 1550, along with his two sons. He had opposed the Reformation imposed upon Iceland by King Christian III of Denmark. Today, a memorial stands at the site of the execution. Arason's Episcopal robes are on display at the National Museum of Iceland in Reykjavík.
Today, Skálholt is visited for the new cathedral, the tomb of bishops, the museum, and the collection of ancient books in the tower.
Nature
0.28 km
The waterfall Háifoss is situated near the volcano Hekla in the south of Iceland. The river Fossá, a tributary of Þjórsá, drops here from a height of 122 m. This is the second highest waterfall of the island.
From the historical farm Stöng, which was destroyed by a volcanic eruption of Hekla in the Middle Ages and reconstructed, it is possible to hike to the waterfall along the Fossá (5 to 6 hours both directions). Above the waterfall, there is also a parking lot, so the hiking can also be made in the other direction.
Nature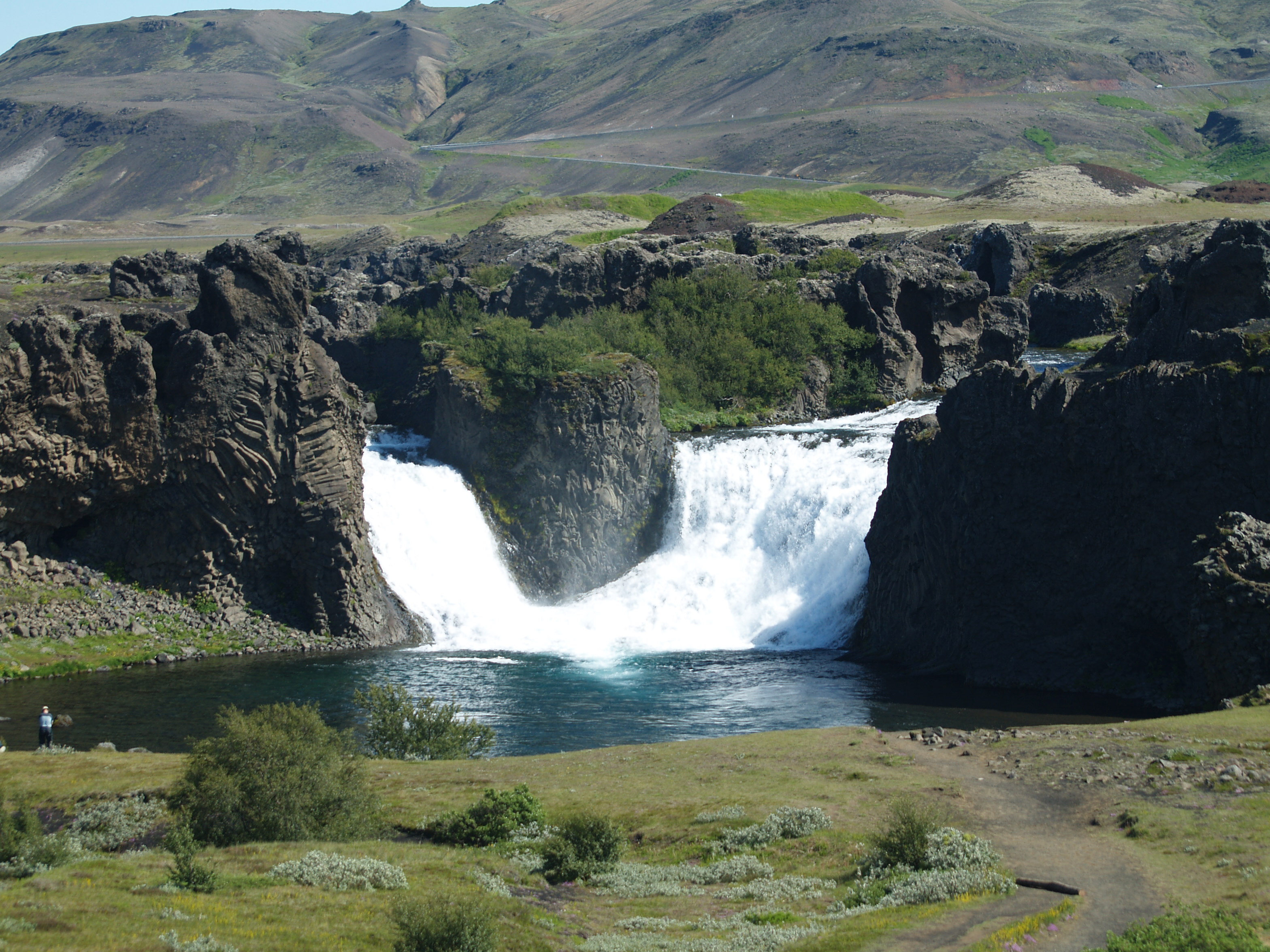 23.74 km
Hjalparfoss is a beautiful, two stepped waterfall near the confluence of Rivers Thjorsa and Fossa in the Thjorsa Valley. The surrounding area is called Hjalp (Help), because the travellers across the Sprengisandur Route found great help in reaching a vegetated area to graze their horses after a long journey in the barren interior.
As elsewhere in the valley, the signs of the eruptions of Mt. Hekla are very prominent by the waterfall, ashes everywhere.