Shortcuts
Snæland Travel
Snæland Travel was founded more than 50 years ago by one of the leading pioneers in bus rental and organized tours in Iceland. Since it was founded, Snæland Travel has been owned by the same family. Snæland Travel mainly specialized in group tours of all kind and coach charters. We handle all land-arrangements; from accommodation, specialized guides, entrance fees and meals to transfers and excursions, tailor-made to each client's wishes.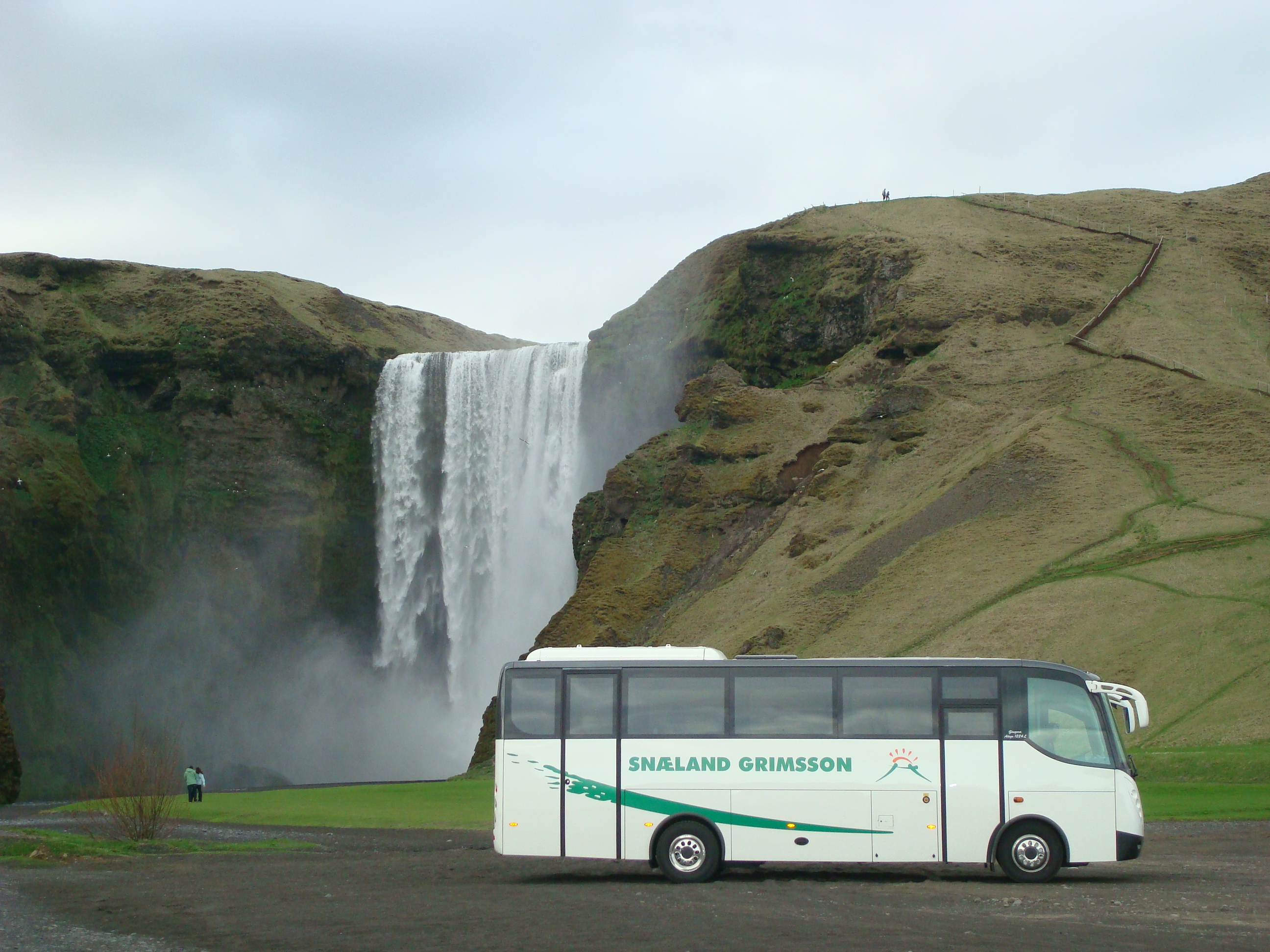 Get directions
Snæland Travel
Langholtsvegur 109
GPS Points
N64° 8' 9.852" W21° 51' 19.260"
Travel directory for Snæland Travel
The official travel index of Iceland
Others
Arctic Advanced
Tour Operators
Dragháls 10
110 Reykjavík
777-9966
DIVE.IS
Travel Agency
Hólmaslóð 2
101 Reykjavík
663-2858
TREX - Travel Experiences
Travel Agency
Hestháls 10
110 Reykjavík
587-6000
Adventure Patrol
Day Tours
Flesjakór 13
203 Kópavogur
666-4700
Illusions of Iceland
Day Tours
Lundur 8
200 Kópavogur
566-6557, 861-3006
Trek Iceland
Travel Agency
Skútavogi 2
104 Reykjavík
562-7000
Safaris ehf.
Travel Agency
Selásblettur 18a
110 Reykjavík
822-0022
Season Tours
Travel Agency
Fífuhjalli 19
200 Kópavogur
863-4592, 820-7746
Öndverðarnes Golf Club
Golf Courses
Aurora Hunters
Travel Agency
Lautasmári 5, íb. 14
201 Kópavogur
453-5981
Iceblue
Guesthouses
Grundarhvarf 9
203 Kópavogur
659-1000
Happyworld - Paragliding Iceland
Winter adventure
Bláfjallavegur
201 Kópavogur
780-6766
Insight Iceland
Travel Agency
Bjarnhólastígur 12
200 Kópavogur
864-6598
Carlos Manuel Moreira Eusébio
Diving & Snorkeling
Langahlíð 23. 2HH
107 Reykjavík
763-7399
Travel Happy
Day Tour Provider
Fróðengi 14
112 Reykjavík
847-9799, 898-2198
Thors Travel
Day Tours
Jakasel 9
109 Reykjavík
894-1107
Pristine Iceland
Tour Operators
Hvaleyrarbraut 24
220 Hafnarfjörður
888-0399
Lax-a Angling Club
Travel Agency
Akurhvarf 16
203 Kópavogur
531-6100, 898-3601
Boreal Super Jeep Tours
Winter adventure
Austurberg 20
111 Reykjavík
864-6489
FishIceland.com - online booking
Day Tours
Gauksás 27
221 Hafnarfjörður
534-8082
This is Iceland
Travel Agency
Hvaleyrarbraut 24
220 Hafnarfjörður
699-3413
Iceland is Hot / Come to Iceland
Travel Agency
Norðurvangur 44
220 Hafnarfjörður
775-0725
Gray Line Iceland
Travel Agency
Klettagarðar 4
104 Reykjavík
540-1313
Gnarly Adventures
Day Tour Provider
SnowmoBile.is
Snowmobile & Snowcat Tours
Vatnagarðar 8
104 Reykjavík
562-7000
En Route
Travel Agency
Krókháls 6
110 Reykjavík
868-2238
Hey Iceland
Hotels
Síðumúli 2
108 Reykjavík
570-2700
Iceland Untouched
Day Tour Provider
Meistaravellir 11
107 Reykjavík
696-0171, 696-0171
SSH ehf. - Einsi kaldi
Day Tours
Vestmannabraut 28
900 Vestmannaeyjar
777-0521
Arctic Adventures
Travel Agency
Skútuvogur 2
104 Reykjavík
562-7000
Iceland Unlimited
Travel Agency
Borgartún 27
105 Reykjavík
415-0600
Helo - Helicopter Service of Iceland
Tour Operators
Nauthólsvegur 58c
101 Reykjavík
561-6100
My Iceland Guide
Day Tours
Dalvegur 18
201 Kópavogur
696-1196
Iceland Golden Travel
Day Tours
Vesturberg 11
111 Reykjavík
896-4052