Shortcuts
Local Travel, south Iceland
Local Travel is a day tour and event service company founded by the couple Addi and Magga who decided to share their passion for their local heritage and surrounding wilderness - south Iceland highland, volcano Hekla, Landmannalaugar hot spring, fishing, waterfalls, caving and glaciers. "They live there they know" and love sharing their passion for Iceland´s nature and history!
Local travel specialize in private guided day tours. Our local guides are knowledgeable about Iceland's culture, sagas and geology. On request we customize tours according to your wishes and recommend accommodation that fits your needs. The company's keystone is to provide unique experience and exceptional personal service for our guests.
Local Travel works in cooperation and with respect for mother nature and have their own eco label called "Green hour" where all our guests are invited to reduce their footprints by planting a seedling while touring.
Do not hesitate to drop us a line for bigger groups and special event's - workshop, conference, team building & wedding plans!
Get directions
Local Travel, south Iceland
Stóri Klofi
GPS Points
N64° 0' 9.079" W20° 6' 11.344"
Travel directory for Local Travel, south Iceland
The official travel index of Iceland
Apartments
17.22 km
We welcome you to the horse breeding farm Skeiðvellir. If you want to get to know the Icelandic horse while traveling in Iceland you have come to the right place. Skeiðvellir is a family run horse b
Guesthouses
16.60 km
Horses are the focal point of activity at Hekluhestar, brought up and trained with the requirements of our guests in mind. Perfectly adapted to their ground, from the grassy meadows and river randges to the rugged desertic highlands and volcanic fields.
Hotels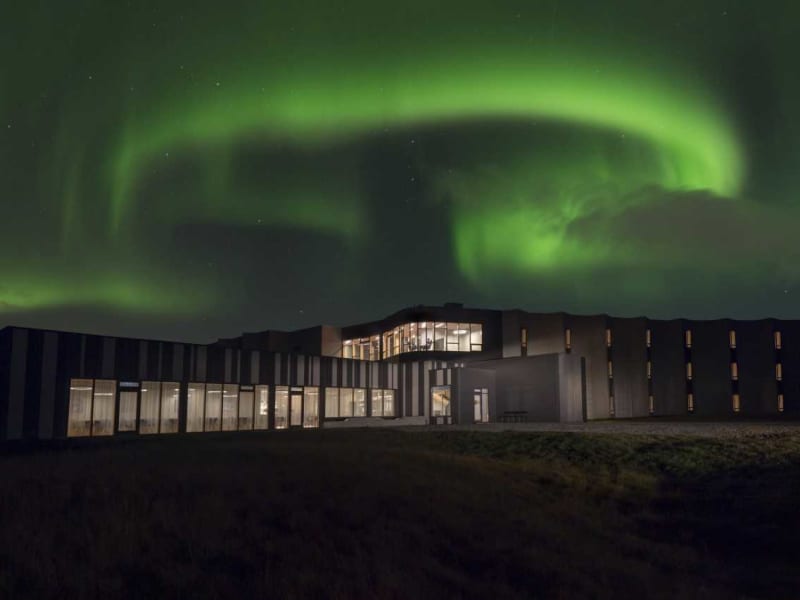 8.81 km
Landhotel is a brand new hotel, just opened in June 2019. It is an elegant four star hotel. The hotel architecture and its interior is inspired from the sourroundings and has total of 69 rooms all of
Others
Loa's Nest
Guesthouses
Árbæjarvegur 271
851 Hella
8949151
Hekla Center
Hotels
Leirubakki
851 Hella
487-8700, 893-5046
Laugaland Camping Side
Camping
Laugaland í Holtum
851 Hella
895-6543, 895-6543
Panorama Glass Lodge
Cottages
Austurkrókur L6B
851 Hella
7688821
Hotel Leirubakki
Hotels
Landsveit
851 Hella
487-8700, 893-5046
Nature
3.47 km
At Hellar there are three caves from which the town gets its name. These caves are man-made, carved in sandstone, and one of them is the longest man-made cave in Iceland. It is not known exactly how old these caves are, but it is believed that they are possibly from before the actual settlement of Iceland and were made by the Popes, i.e. Irish monks who settled in this country before the time of the Vikings (about 900).

On the other hand, it can be said with full certainty that the caves are at least as old as the town name Hellar, as it is very unlikely to name this town if there were no caves in the area. The first written sources about the farm Hella in Landsveit are from the year 1332 and therefore the caves are at least 600 years old, although it is possible that they are even older.

Caves in caves are protected natural site.
Nature
20.34 km
The uppermost falls in Ytri-Rangá river are called Fossabrekkur. The falls are just below the western source of the river just after entering the common land of the Landmannaafréttur. Fossabrekkur are a fertile oasis in the barren pumice landscape. It is necessary to drive to the location to see this gem, as it is well hidden. Fossabrekkur is a unique and beautiful location where the western arm of Ytri-Rangá fall off the rocks into the eastern arm and runs thereafter in a single channel almost all the way to the sea.
Nature
14.73 km
Þjófafoss is in the river Þjórsá, to the east of Merkurhraun lava field. The name of the waterfall translates as "thieves' waterfall", as thieves used to be executed by drowning in its pool. The waterfall is one of the three main waterfalls in Þjórsá. The Þjórsá river forms the boundary between Rangárvallasýsla and Árnessýsla and is the longest river in Iceland.
Þjófafoss is to the south of Búrfell mountain, not far from the Búrfell Power Plant and somewhat lower down from Tröllkonuhlaup in Þjórsá. The flowrate in Þjófafoss is rather low during winter but greater during the summer. This is due to the power plants on the river, as a large proportion of the water is diverted past the falls. The river is dammed at Sultartangi, forming the Sultartangalón reservoir. The water is first channelled through Sultartangi Power Plant and then into the Bjarnarlón reservoir and through the Búrfell Power Plant. As a result, it is first and foremost when the Sultartangalón reservoir is full in late summer that the excess water can flow over Þjófafoss.
With the construction of the Búrfell Power Plant 2, water flow over Þjófafoss have decrease even more, both during summer and winter.