Shortcuts
Local Guide - of Vatnajökull
Local Guide of Vatnajökull is a small family run company in the South East of Iceland offering small and intimate glacier trips on the Vatnajökull glacier outlets. All of our guides are local to the area and have a wealth of experience guiding and training on Vatnajökull glacier.
We pride ourselves in offering tours suitable for all abilities and levels of enthusiasm, whether you are a family experiencing Iceland for the first time, or if you are a more adventurous explorer with some experience on glaciers, we hope you will enjoy a trip with us at Local Guide.
What do we offer?
Winter: During the winter months October-March we specialise in ice cave tours. We offer short, more accessible tours as well as longer tours suited to the more adventurous. We are able to cater to large group sizes too.
Summer: In the summer months from April-September our focus is glacier hiking. We have a number of tours suitable for most ages, as well as ice climbing or a full day techniques tour for the more adventurous.
Why Chose Local Guide?
- Small group experience
- 4x4 jeep transfer (which means less of a walk to the glacier)
- Local guides that know the area very well
- Highly trained glacier guides using the standards of AIMG
- Owned and run by locals living in the Vatnajökull region
Please get in touch!
If you cannot find what you are looking for please let us know, we aim to be as flexible as possible and hope we can find a tour that fits your requirements. If we do not have what you are looking for we will do our utmost to help you.
To find us on Instagram, please click here.
Get directions
Local Guide - of Vatnajökull
Hofsnes
GPS Points
N63° 52' 53.663" W16° 38' 44.707"
Travel directory for Local Guide - of Vatnajökull
The official travel index of Iceland
Hotels
3.87 km
Spectacular surroundings and natural wonders Fosshotel Glacier Lagoon is a four-star hotel in Hnappavellir, a popular climbing area. The location is perfect for nature lovers, as it is right between S
Hotels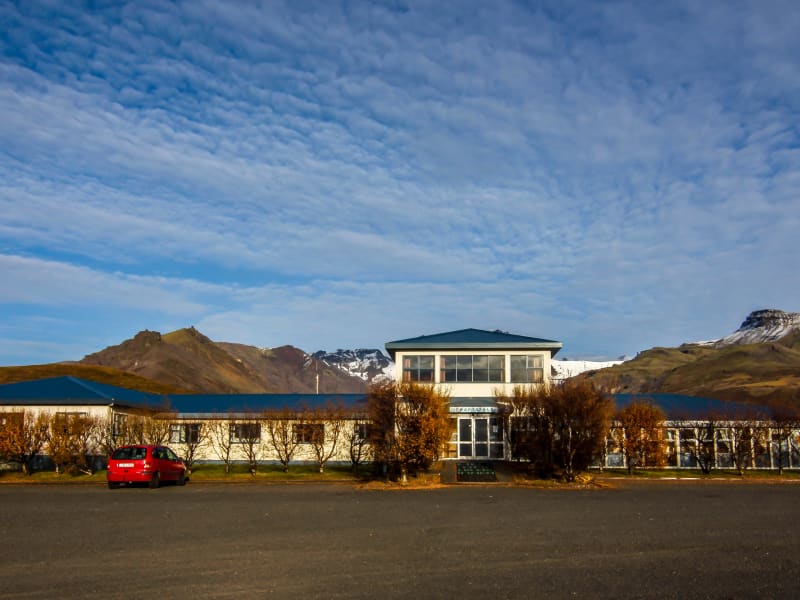 18.40 km
Hótel Skaftafell - our Glacier Hotel South - is a comfortable 3 star tourist class hotel and invites you to one of the most wonderful and panoramic locations in all Iceland.
Camping
23.47 km
Skaftafellsstofa is an information and education centre where visitors can find answers to their questions about the Skaftafell area, along with information about hiking trails, accommodation and nearby recreational options.
Others
Vesturhus Hostel
Guesthouses
Hof, Öræfum
785 Öræfi
8545585
Svínafell Tourist Service
Sleeping bag accommodation
Svínafell
785 Öræfi
8941765, 868-8193
Litla-Hof
Guesthouses
Öræfi
785 Öræfi
478-1670, 894-8670
Adventure Hotel Hof
Guesthouses
Austurhús
785 Öræfi
478-2260
Nature
23.45 km
Scenic nature, favorable weather conditions and a network of hiking trails make Skaftafell an ideal destination to enjoy outdoor activities in Icelandic nature. Short and easy trails lead to the waterfall Svartifoss and Skaftafellsjökull glacier, but for those who want to reach further out Morsárdalur valley and Kristínartindar mountain peaks are perfect in terms of distance and labour. Skaftafell is also the perfect base camp for those who seek to climb Iceland's highest mountain peak, Hvannadalshnúkur.
Private travel companies operate in Skaftafell and offer guided hikes on the nearby glaciers and mountains. Also on offer are sightseeing flights over Vatnajökull glacier and other renowned attractions.
Nature
22.99 km
Scenic Fjallsárlón is a glacial lagoon located around 10 km. west of Jökulsárlón, at the southern edge of Vatnajökull glacier. With the steep glacier tongue, Fjallsjökull coming down from Vatnajökull and all the way into the lagoon, makes it a perfect peaceful place for photos as well as enjoying the untouched nature. Fjallsárlón also offers boat-tours on the lagoon as well as a bistro with fresh and tasty refreshments.