Shortcuts
Iceberg Tours
We offer Zodiac Boat Tours on the majestic Fjallsárlón Glacier Lagoon. Fjallsárlón is an isolated glacial lagoon in the realm of Vatnajökull. Arriving to the lagoon is like stepping into a dreamlike world that offers spectacular sights. Iceland's tallest volcano, the Öræfajökull glacier, looms above the lagoon and reaches down to the water where icebergs break off into the lake and drift serenely around before melting.
During the tour we will take you on a journey through time and tell you how the local farmers had to struggle with the forces of nature in their daily lives.
We invite you to experience the breathtaking natural scenery as we take you on a guided boat tour along floating icebergs and giant glaciers!
Iceberg lagoon specializes in guided boat tours on the majestic glacial lagoon, Fjallsárlón. The lagoon is located at the roots of the national park of Vatnajökull, the largest glacier in Europe. On the lagoon, you can see icebergs that calved from the edge of the glacier and are now floating around. Operating on Zodiac boats gives the advantage to go closer to the icebergs, also sailors always pick the most interesting route to the edge of the glacier, based on situation and conditions of the lagoon. While passengers will be taking in all the beauty of the lagoon, the guide will explain the formation of the glacier, the wild nature around and how people used to live in the isolated and harsh environment.
Open: from 16. Aprll - 15. october
9:30- 18:00
Get directions
Iceberg Tours
Fjallsárlón
GPS Points
N64° 1' 3.353" W16° 21' 54.040"
Travel directory for Iceberg Tours
The official travel index of Iceland
Hotels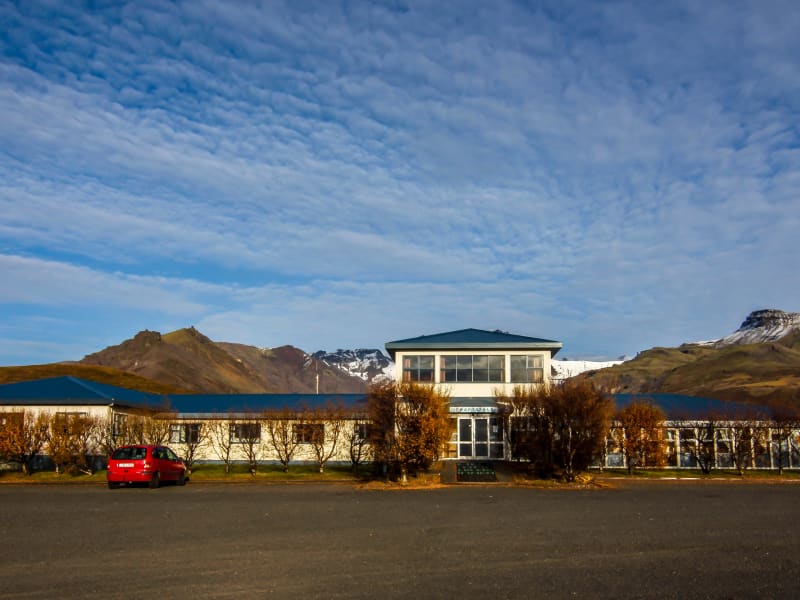 14.63 km
Hótel Skaftafell - our Glacier Hotel South - is a comfortable 3 star tourist class hotel and invites you to one of the most wonderful and panoramic locations in all Iceland.
Camping
19.70 km
Skaftafellsstofa is an information and education centre where visitors can find answers to their questions about the Skaftafell area, along with information about hiking trails, accommodation and nearby recreational options.
Hotels
9.72 km
Spectacular surroundings and natural wonders Fosshotel Glacier Lagoon is a four-star hotel in Hnappavellir, a popular climbing area. The location is perfect for nature lovers, as it is right between S
Others
Adventure Hotel Hof
Guesthouses
Austurhús
785 Öræfi
478-2260
Skyrhúsið
Guesthouses
Hali
781 Höfn í Hornafirði
899-8384, 478-8989
Vesturhus Hostel
Guesthouses
Hof, Öræfum
785 Öræfi
8545585
Litla-Hof
Guesthouses
Öræfi
785 Öræfi
478-1670, 894-8670
Svínafell Tourist Service
Sleeping bag accommodation
Svínafell
785 Öræfi
8941765, 868-8193