Shortcuts
From Coast To Mountains
We are a local family company that has been running trips in southeast Iceland since 1991.
Our Summer Special is the popular Ingólfshöfði Puffin Tour. This adventurous journey starts on a tractor drawn hay cart, traveling 6 km across the black sands flats of the southeast coast. Our destination is the isolated headland and nature reserve, Ingólfshöfði, a home of thousands nesting seabirds, including puffins and the great skuas.
The historical cape is named after the first settler of Iceland Ingólfur Arnarson, who spent his first winter in Iceland at the cape in 874 AD.
For booking and more information, visit www.puffintour.is
We also offer Ingólfshöfði Photo Tour, for serious photographers to photograph puffins in early morning couple of times a week in summer.
Our Winter special is without a doubt, the Ice Cave Tour.
Einar Rúnar Sigurðsson, owner and lead guide of FromCoastToMountains is the pioneer of the ice cave tours in Iceland and has found and named most of the famous ice caves in Vatnajökull glacier.
In the wintertime we organize trips to ice caves ranging from short visit to an easily accessible ice cave or ice tunnel during our Ice Cave Tour, to our two day Ice Cave SleepOver Tour to more remote ice cave.
For booking and more information, visit www.icecaving.is
FromCoastToMountains also organizes various trips in the Vatnajökull region, mostly for individuals and small parties. We offer solutions for people that want to experience the nature and glaciers of southeast Iceland with native mountain guides.
If you would like to know more about our different private or small group tours, please visit: www.fromcoasttomountains.com/our-tours
Our Latest Adventure is our newest product, Café Vatnajökull in Fagurhólsmýri, which our family opened in 2017. This former local grocery store was the heart of our community for almost 40 years, but was closed for a decade until we bought it and converted it to be the base of our operations.
Our Café is an adventure in it self. Here you can meet the locals, see and buy our family products, get fresh Icelandic coffee from and try some of Icelandic special treats. Don´t be a stranger and come to visit us and experience a special atmosphere in the beautiful surrounding of Vatnajökull.
Our photos speak more than words, check out our photo gallery on our web site, www.fromcoasttomountains.com/gallery
Tour:

Departure:

Duration:

Ingólfshöfði PuffinTour -
Birdwatching and historytrip to Ingólfshöfði nature reserve.

From mid May - mid August: every day except Sundays.
For more info visit www.PuffinTour.is

2 1/2 hours

Ingólfshöfði PhotoTour -
Special departures for
serious photographers
to Ingólfshöfði.

June - August:every day except Sundays.
Booking on www.PuffinTour.is
For more info visit www.PuffinTour.is

3 hours


Ice Cave Tour -
A visit to an Ice cave
in Vatnajökull.


November - March: every day except Sundays.
Booking on www.IceCaving.is
For more info visit www.IceCaving.is


2-3 hours
Get directions
From Coast To Mountains
Ingólfshöfðabílastæði
GPS Points
N63° 51' 44.827" W16° 40' 6.965"
Service
Travel directory for From Coast To Mountains
The official travel index of Iceland
Hotels
4.90 km
Spectacular surroundings and natural wonders Fosshotel Glacier Lagoon is a four-star hotel in Hnappavellir, a popular climbing area. The location is perfect for nature lovers, as it is right between S
Camping
23.47 km
Skaftafellsstofa is an information and education centre where visitors can find answers to their questions about the Skaftafell area, along with information about hiking trails, accommodation and nearby recreational options.
Hotels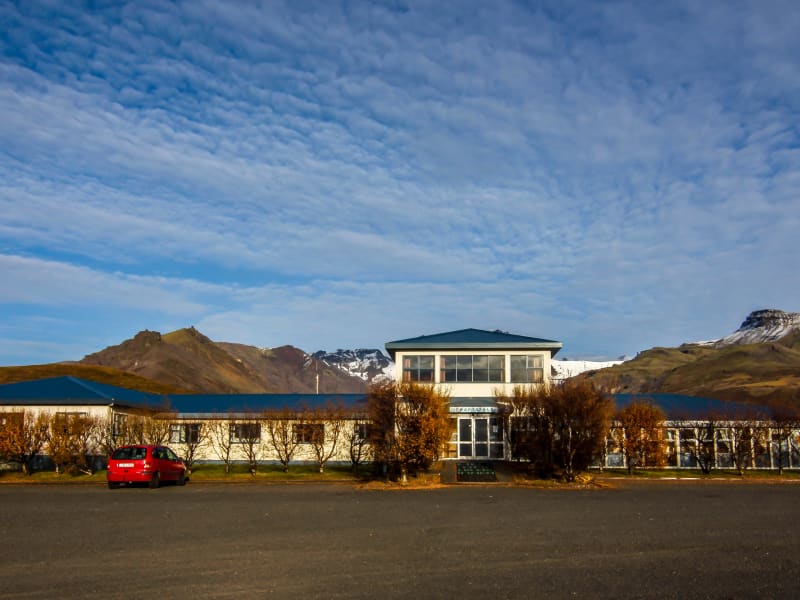 18.41 km
Hótel Skaftafell - our Glacier Hotel South - is a comfortable 3 star tourist class hotel and invites you to one of the most wonderful and panoramic locations in all Iceland.
Others
Litla-Hof
Guesthouses
Öræfi
785 Öræfi
478-1670, 894-8670
Vesturhus Hostel
Guesthouses
Hof, Öræfum
785 Öræfi
8545585
Svínafell Tourist Service
Sleeping bag accommodation
Svínafell
785 Öræfi
8941765, 868-8193
The Potato Storage
Apartments
Langatorfa, Svínafell
785 Öræfi
789-0785, 895-1917, 824-8903
Adventure Hotel Hof
Guesthouses
Austurhús
785 Öræfi
478-2260